Ministry Team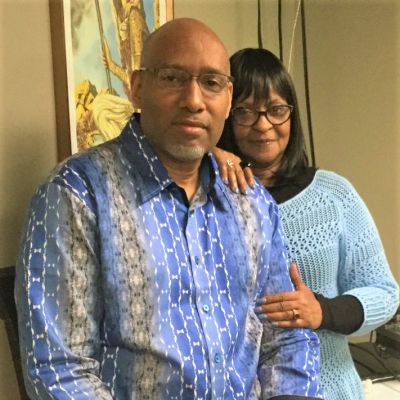 Joseph and Linda Dowell
Apostle and Senior Pastor
Apostle Joseph and Pastor Linda have been in ministry for about 20 years and married for 25 years. Apostle Joe served in other ministries prior to founding Fountain of Love and previously held the following positions: unlicensed minister for six years, ordained elder for 14 years, assistant pastor, men's ministry president, trustee board president, adjutant to senior pastors, Sunday school superintendent, prayer team and life group leader, and senior pastor. He was set into the Apostolic office in October of 2017, by covering Apostles Antwan and Nanette Chavis with other covering Apostles Vince and Debbie Aquilino and Scott Lowmaster (not present but certifying set office). Apostle Joe is the founding Apostle of Fountain of Love Ministries and the prophetic leader at the International Healing Rooms of Central New York Region (where Apostles Vince and Debbie Aquilino are the regional leaders) along with his wife, Pastor Linda. Pastor Linda is currently the senior pastor and co-founder of Fountain of Love Ministries, overseer of the Women's Ministry, and prophetic leader of the International Healing Rooms of Central New York. Her past positions include hospitality president, evangelist missionary for 11 years, administrative assistant, Sunday school superintendent, and prayer team and life group leader. Apostle Joe and Pastor Linda also have an active marriage ministry called "Marriage: the Reflections of Christ."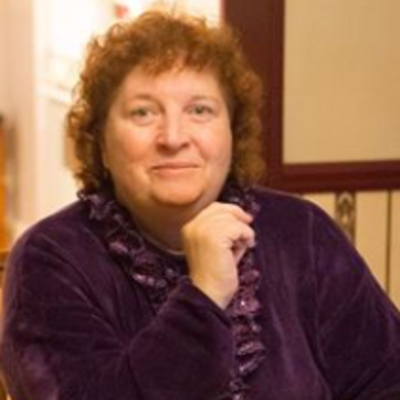 Judy DiSpirito
Congregational Care Pastor
Pastor Judy has served in another ministry prior to Fountain of Love. She has the gifting and a passionate heart for people, and she feels the needs with a discerning heart that makes her very unique. Pastor Judy is also the director of our Supernatural School of Ministry.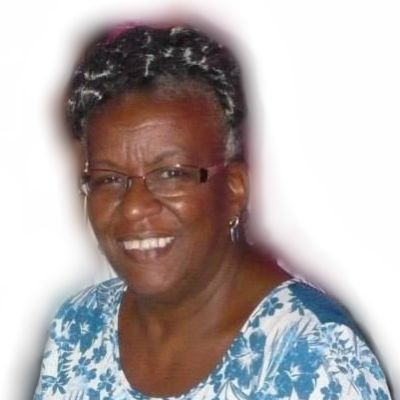 Kathy Nellons
Healing & Deliverance Ministry/Altar Ministry
Katherine Nellons is a believer in God the Father, Son, and Holy Spirit. She is a wife, mother, grandmother, and great-grandmother. She believes in the Holy Bible and teaches the Word from the whole Holy Bible.
Kathy has a master's degree in education and taught in the Syracuse City School District for over 30 years. She is also trained in leadership and was a reading specialist for three years before retiring and entering into full-time ministry.
Kathy attended The School of Prophets in Baldwinsville, NY. She attended Crouse Hospital's program for pastoral care and volunteered there for 2-3 years. She is also attending the Global Awakenings Healing School with Randy Clark. Kathy attended The Healing Rooms' SOZO training (their healing class) and received training at Believer's Chapel Freedom Ministry. She also attended SOZO Training from Bethel's training at Journey Center in Horseheads, NY. Kathy has certificates from each of the trainings and has worked in these areas.
Kathy is part of the Healing Team at The Healing Rooms and currently the Pastor for Healing and Deliverance at Fountain of Love Ministries.
Her passion is teaching the Word according to the Bible and the gospel of Jesus Christ. She also has a passion for healing the sick and seeing people come to Christ.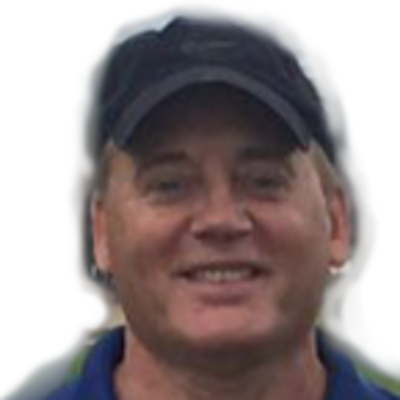 Jim Karasek
Evangelism Leader
Jim has been a follower of Jesus Christ for over 25 years. He has a heart for revival and evangelism bring the hope of the gospel to the lost, through a saving faith in Jesus Christ. He shares the gospel not just in words, but in power (1 Corinthians 4:20). He has seen several hundred people healed by God from many issues. He enjoys teaching other believers how to heal the sick also. In 2011, Jim attended a Power and Love conference in Massena, NY. There he learned a lot from Todd White, including praying for people with a short leg. Since then Jim has prayed for and seen God grow out over a thousand people's legs so that both were of equal length, with most of these people healed from lower back pain also. He says, "It's a great evangelist tool for people to see the power of God with their own eyes." He's gone on many outreaches in the area, including many in the city of Syracuse and at the NYS Fair. Jim reminds us of 2 Peter 3:9: "The Lord is not willing that any should perish, but come to repentance and it's our mandate as believers to preach the good news" (Mark 16:15).
Apostles Antwan and Nanette Chavis
COVERING APOSTLES
The Chavises have an intimate knowledge of the damaging effects of substance abuse and violence—because they lived it and survived it. As a young man in Vietnam, Antwan became involved with drugs and continued its use after returning to the States. As a result of his lifestyle, Antwan was eventually arrested and charged with drugs and weapons possession. He was facing 35 years to life in prison, but through the intervention of God, he gave his life to Christ. After his sentence to five years' probation, of which he only had to serve one year because of the change in his life, he thanked God for the miracle of a second chance. He totally turned his life around, entered the ministry, and founded C.O.A.S.T. (community outreach and specialized training) in his endeavor to reach others who were still experiencing the effects of substance abuse. Nanette, who had also experienced the devastating effects of substance abuse, gave her life to Christ also and experienced His saving grace. She returned to school, receiving three degrees (an associates in marketing, an associates in applied science in human services, and a BA in Christian education). Nanette was ordained into the ministry in 1990, and together she and Antwan are committed to the ministry of changing lives. They have authored two books, "No More Limitations" and "Inspirational Quotations." They are in the process of writing their life story, which will be titled "Miracles in the Ghetto." This book is to inspire others that miracles can still happen today, and they can become that next miracle!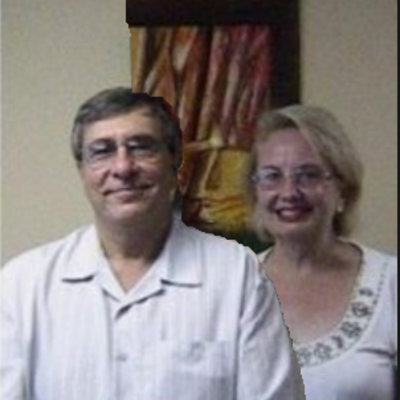 Apostles Vince and Debbie Aquilino
COVERING APOSTLES
Vincent & Deborah Aquilino are the co-directors of The Prayer and Healing Rooms of Greater Syracuse. Vincent and his wife, Deborah, live in Syracuse, NY, and have been married 44 years.
Vince has operated in healing for over 30 years and has personally trained many hundreds of people on how to pray for the sick. Vince has seen the power of God in operation to bring healing and deliverance.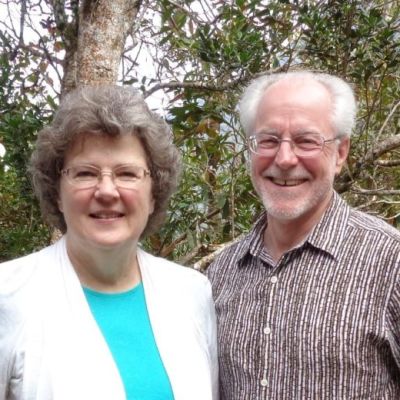 Apostles Al and Kacey Hauck
COVERING APOSTLES
Al and Kacey Hauck are co-founders of Friend of God Ministries and currently serve as lead ministers at Shepherd's Heart Christian Fellowship in Greece, New York. They have ministered prophetically at churches and conferences in the United States and internationally, teaching extensively on spiritual warfare from the perspective of the believer's authority in our Father's perfect love, worship, and walking in power and authority. Their passion for the presence of the Lord is reflected in their heart for worship and is expressed in their desire to see the saints across generations equipped in the Word and released in the power of the Holy Spirit to attain their destiny in Christ. They also instruct worship groups and intercessors, emphasizing the release of prophetic worship, warfare, and intercession.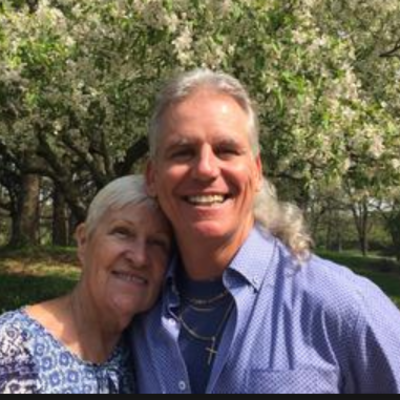 Apostles John and Sarah Kirby
COVERING APOSTLES
As ambassadors for Jesus Christ, the mission of Dr. Kirby and his wife and ministry partner, Sarah, is to build people's lives on the Rock of Christ through sound biblical teaching, to equip the saints to do the work of the ministry, and to disciple leaders to win the world for Christ. They emphasize salvation, healing, and deliverance for the whole man, and to the whole world! (Ephesians 4:11–12)
Their world evangelism projects include: miracle/healing and soul-winning crusades; healing conferences; prophet/prophetic conferences; apostle/apostolic conferences; worship conferences; leadership conferences; "Gathering of the Eagles" School of the Apostle and Prophet meetings; teaching and impartation, encouraging pastors and leaders, and helping to build churches (spiritually and physically) through international mission trips; and various kinds of meetings and conferences throughout the US and around the world. Building the Kingdom of God!
Dr. John David Kirby, B.A., M.A., Th.D., has an international apostolic/prophetic miracle healing ministry incorporated with teaching and preaching the Word of God. He prophesies, preaches, and teaches with a strong emphasis on "Living the Victorious Christian Life." He has a great desire to help, strengthen, and encourage pastors and help build churches! He has a passion to see people prophetically activated into their divine purpose. He has a great desire to help people fulfill their destiny in God and to build the Kingdom of God!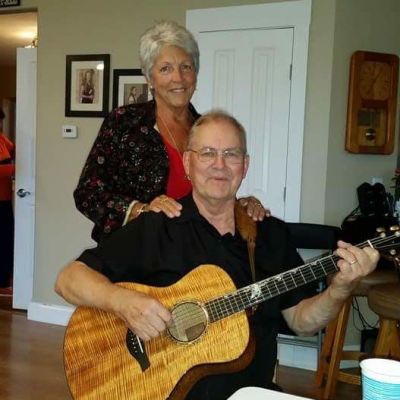 John and Sallye Glennen
Supernatural Life Group Leaders
John and Sallye Gleenen met in the 1970s in San Francisco as ordained by God. They married six months later and traveled East to visit Sallye's parents in NY in their hand-built RV. Their only glitch was that John was dynamically saved from his drug days and Sallye was not. Unequally yoked is a hard row to hoe, BUT GOD drew her by His lovingkindness. They landed back on the West Coast at the "Lighthouse Ranch," a Christian commune in Eureka, CA, and grew in the Lord together; eventually they embarked on an evangelistic team to go to Vancouver, BC, where they lived for six months and worked with a church in full-time ministry. Upon returning to Seattle, they were called to Oswego, NY, to help establish a church called Gospel Outreach. John was a street evangelist, playing his guitar and singing prophetically. They lived communally until they bought their own house in 1975, where they raised four children. Sallye was a mentor and "mother to many." In their church, Gospel Outreach, they led worship and were youth pastors during their children's teen years. Unfortunately, after the children were raised and out of the house John and Sallye hit some rough spots, BUT GOD prevailed and their marriage was restored. Sallye embarked on a "jail ministry" to women six years ago, and many lost souls have given their lives to Christ. John also had a prison ministry at Butler Prison for a few years that was very fruitful. They were installed as Evangelists through the Bridge Church and participated in supernatural evangelism that was taught from Bethel Church in Redding, CA. John has giftings in exhortation, the prophetic, and teaching. He also has a gift in fathering men in a one-on-one ministry through working together in his business. Sallye has lead Bible studies with women, "Beloved Unbelievers," weight loss groups, and teens, and she loves to teach the word of God. Her giftings are evangelism in any setting, hospitality, and teaching His word.
Presently they are refurbishing their Victorian home and moving back there to be able to do supernatural life groups and exercise more hospitality. The "attic" has been remolded into an "upper room" where they presently host two small groups: Gathering of Eagles, a retired couples' get-together, and another group that has people from all different churches meeting once a month for worship, prayer, and sharing. The love of God keeps them moving in their retirement years.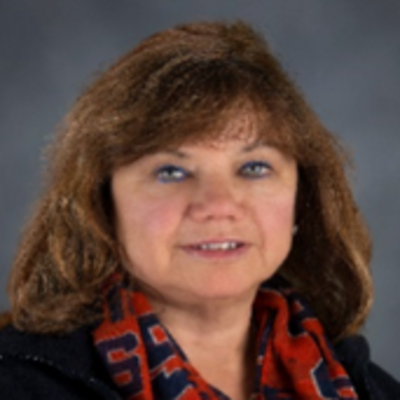 Tracy Robinson
Supernatural Life Group Leader
Tracy Robinson has lived in the Syracuse, NY, area all her life. She grew up in the Cicero area as a child and lived in Manlius as a young adult. She currently lives in Liverpool. Tracy has an Executive Secretarial degree and a bachelor's degree (Major: Sociology/Minor: Education) from Syracuse University. She currently works at Lockheed-Martin in Procurement and loves sports! Volleyball and hiking have been her favorite activities. She is also a big-time SU men's football, basketball, and lacrosse fan. In addition, the NFL and Fantasy Football have sparked her interest for quite some time.
Tracy has a son who is a physical education teacher and a coach who lives in Georgia. He, too, loves sports. Tracy visited Believer's Chapel back in 1993 with a friend. That is when the Lord saved her. She loved the church and her pastor, Paul Wagner. Shortly, after receiving the Lord into her heart, she was water baptized.
Tracy began serving in several ministries, including the following:
Puppet Ministry, Clowning, Ushering, Women's Worship Team, Choir, Single's Ministry, Prayer Ministry and Children's Ministry.
Some of these ministries were for a short season, while others, such as Children's Ministry, lasted for at least ten years.
In addition, she was a life group leader for Celebrate Recovery and lead groups such as "Lord Heal My Hurts," "Boundaries," and "Give me 40 Days."
Tracy left Believer's Chapel a couple years back in search for "something else." She was not sure what the "something else" was. She had visited a couple of other churches and took part in a couple of the women's Bible studies. However, she still did not feel quite at home.
In the meantime, a dear friend, Pat Stone, continued to press her to come check out Fountain of Love Ministries. Tracy is now with Fountain of Love Ministries and is blessed to be a member of the church.
Tracy and Pat are looking forward to teaming up and leading the School of Supernatural Life Group.